Artist Credentials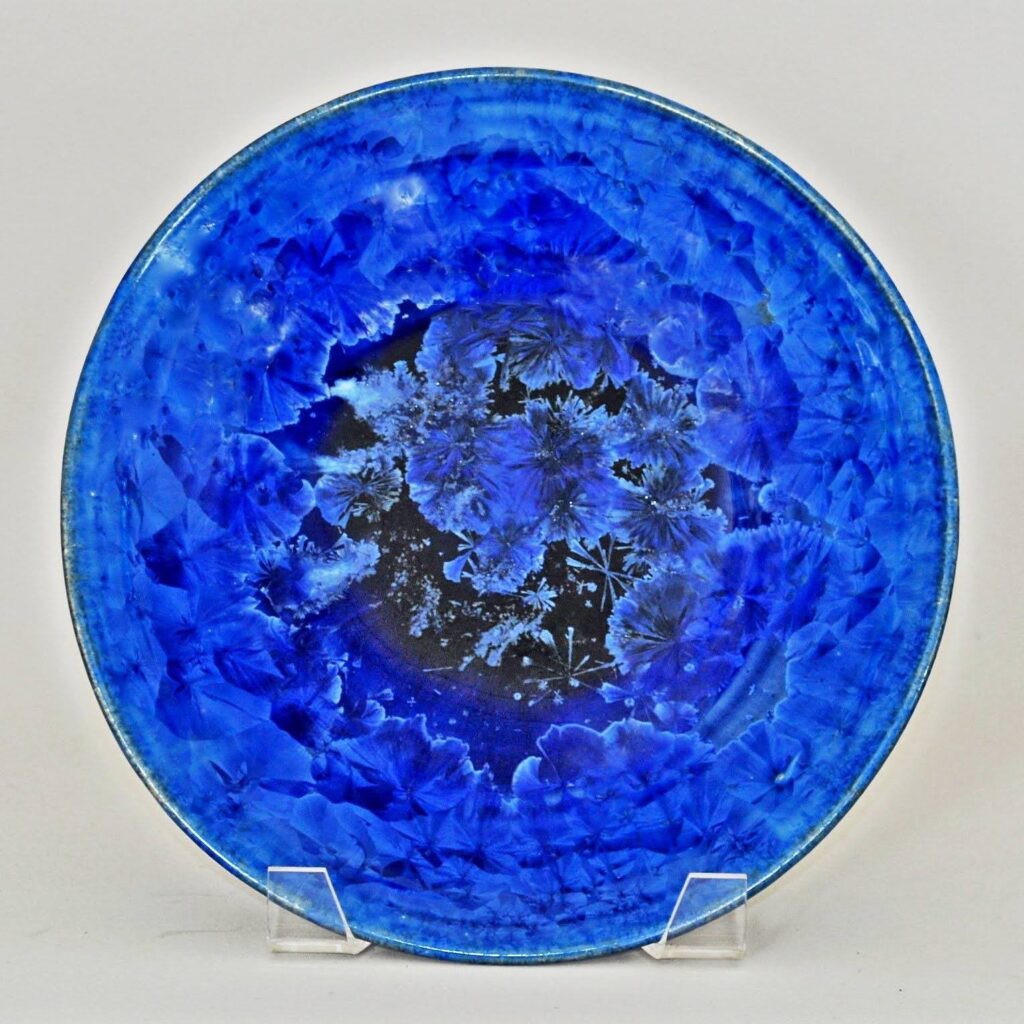 Piera's rich education in art include scholastic achievements in New York, Colorado, and New Mexico. She received a B.A. in Fine Arts from Mesa State College (now CMU) in 1991, as well as an A.A. from the Colorado Instistute of Art in Denver, CO in 1983.
Before that she attended the School of Visual Arts in New York City, becoming affluent in graphic design, figure drawing, and ceramic sculpture. Prior to New York she explored anthropology, pottery, life drawing, and sculpture at the College of Santa Fe and Santa Fe School of Arts.
---
Other Achievements
Piera Kllanxhja and Southwest Art Magazine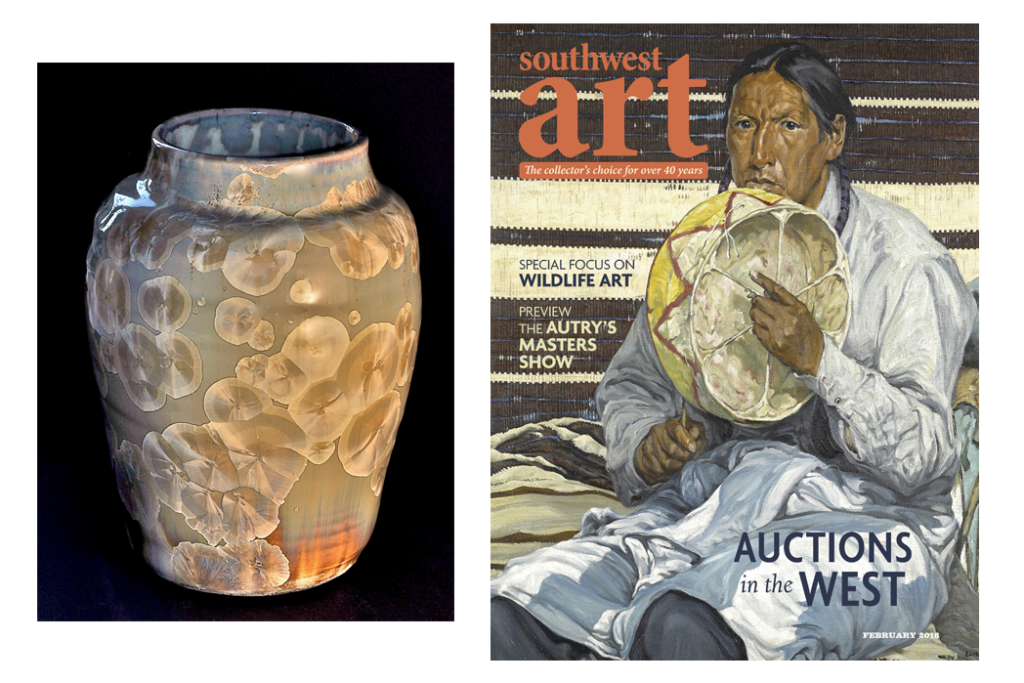 While her artistic pursuits are now centralized in the Grand Valley of Colorado, Piera's pottery work has had impact all across the region.
Some of her crystalline glazed pottery was included in a feature article about Art of the Rocky Mountains in Southwest Art Magazine's February 2016 edition. Her jade crystal and white crystal porcelain pots were both highlight items in her section.
Art Director
From 1983-1986, Piera fulfilled the role of Art Director for David Brothers Drug Co, Inc. in Denver, CO, where she had complete responsibility for all aspects of the Retail Art Department, including catalog production and newspaper ads. During her tenure there she also trained several assistants in typesetting and sign layout work.
Starting in 1992, Piera was the Director of Just A Bunch Of Artists (JABOA), a title that she held for 19 years. She received four grants from the Commission of Arts & Culture. JABOA started the annual Art Studios Tours event.
Galleries of Piera's work
Some of her unique crystalline pottery pieces have been displayed in numerous art galleries and venues, including: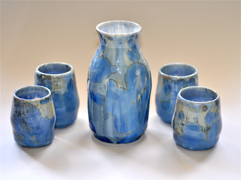 Willow Creek Herbs, Teas, Native and Local Art – Grand Junction CO
Creamery Art Center – Hotchkiss, CO
Two Rivers Convention Center – Grand Junction CO
City Hall – Grand Junction CO